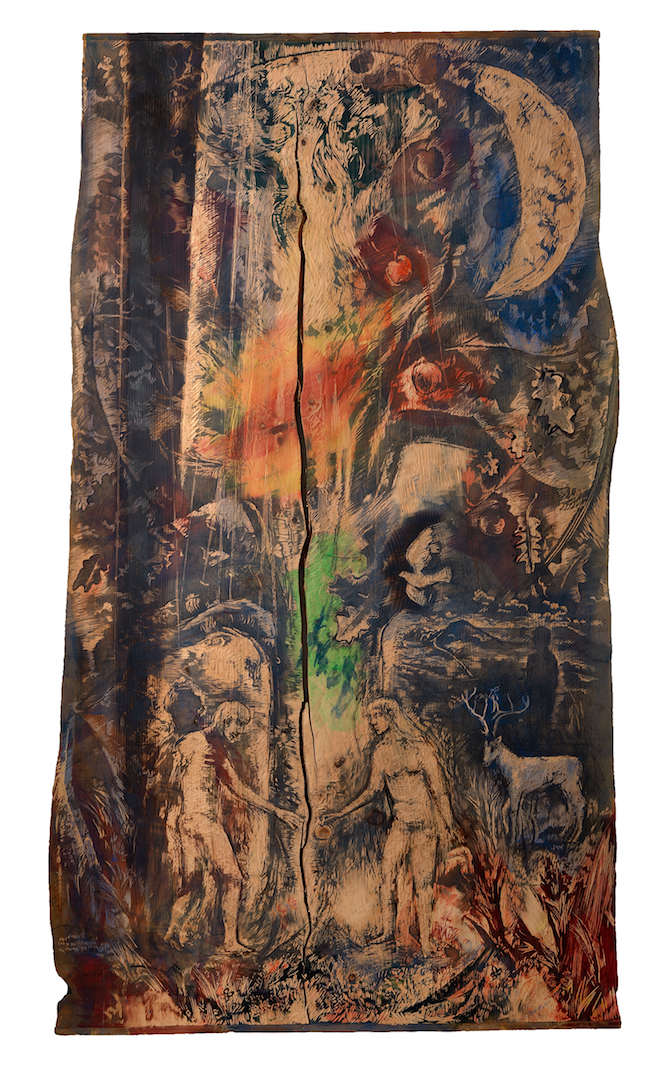 Painter, printmaker, sculptor, visionary
"David works within a visionary tradition of English painting leading from earlier artists such as Samuel Palmer to the more recent Nash brothers. His work epitomizes a heightened sense of reality and the fleeting, bucolic moment of pastoral idyll."
Alpha Gallery, Sherborne

"Long Landscape" (above), an engraving on sycamore, 450mm x 3000mm. Click on either image to open an enlarged version.
See the Exhibitions page for details of opportunities to see David's work